HAWAII – 10 MUST-SEE HAWAI'I BEACHES (STATI UNITI)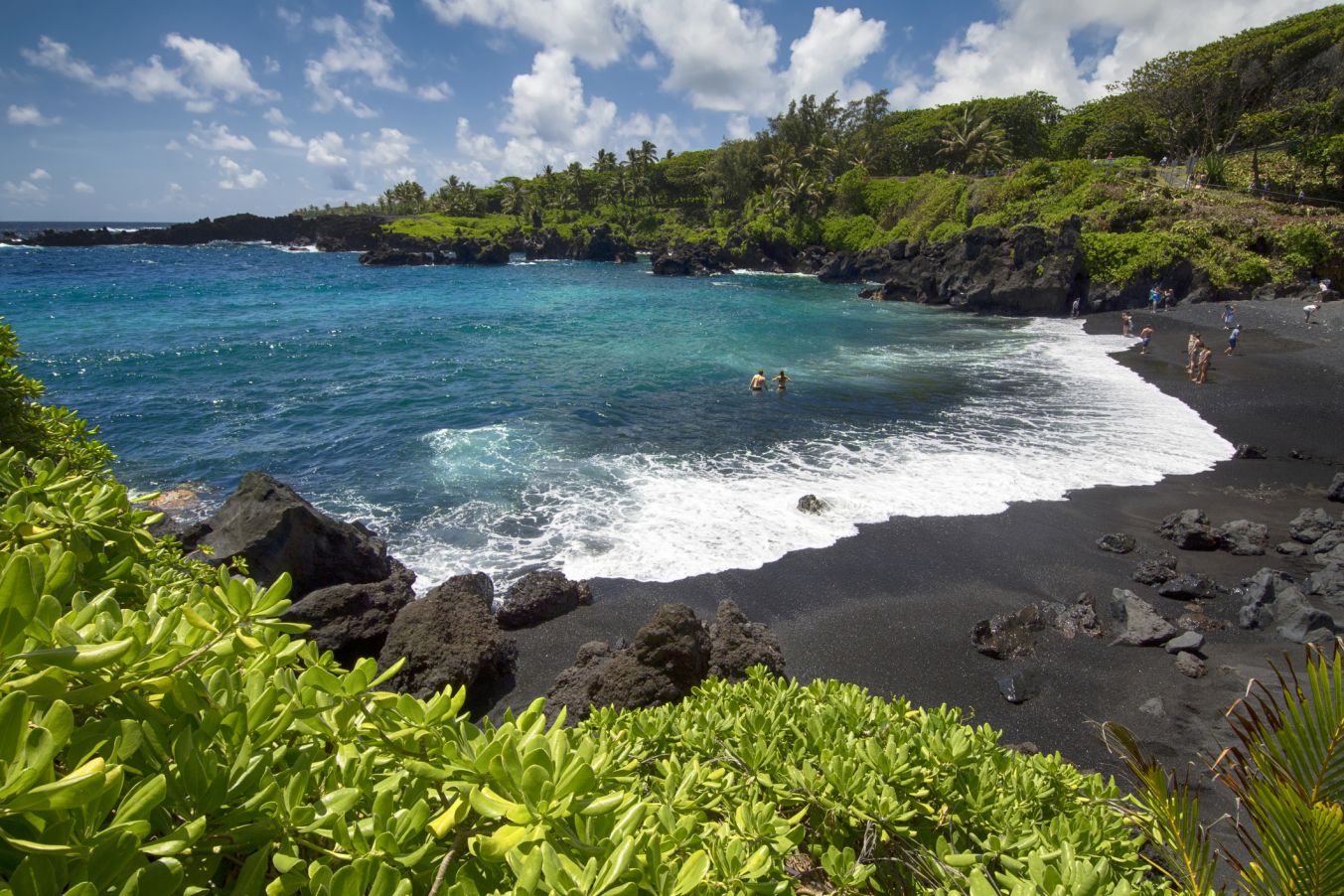 Put these beach adventures on your Hawai'i bucket list.
If any one thing defines Hawai'i to travelers, it would be our beaches.
The Islands boast some of the most diverse stretches of oceanfront, from the jet-black sands of Punalu'u on Hawai'i Island to the otherworldly red landscape of Kaihalulu Beach in Hāna on Maui. And there's so much to do on these beaches, from camping under a canopy of stars to surfing some of the world's most famous waves.
We're making 2020 the Year of the Beach, with our 10 must-dos that should be on your Hawai'i beach bucket list. Life's a beach—so jump right in.
Visit the Newest Beach in Hawai'i, Hawai'i Island
BEST TIME: Year-ROUND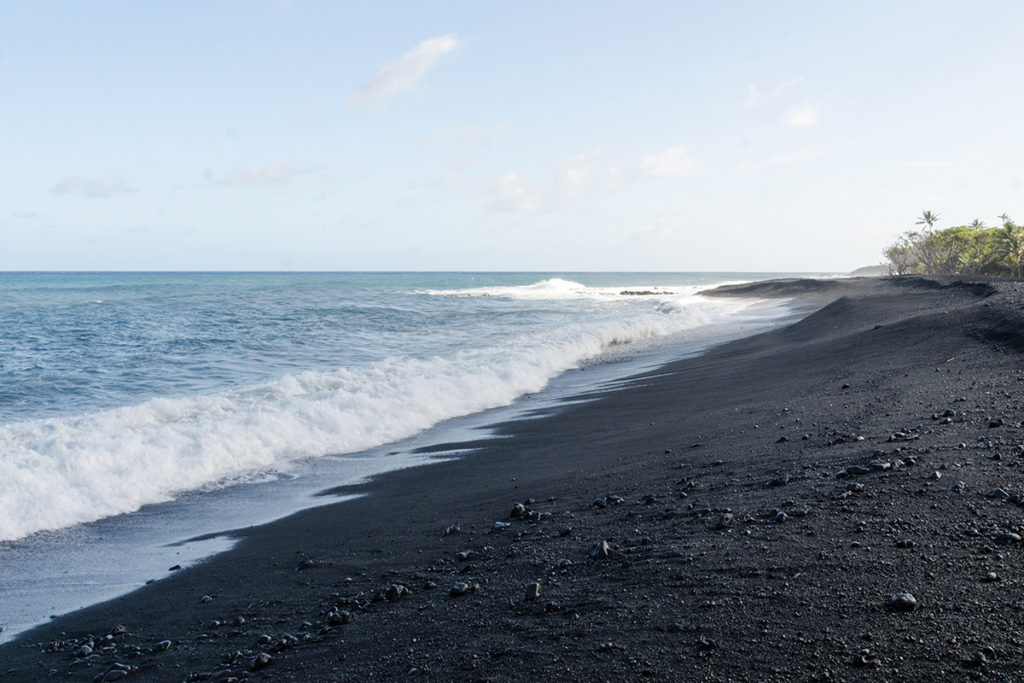 The 2018 Kīlauea eruption destroyed two beloved Hawai'i Island spots—Kapoho Bay and Ahalanui Beach Park—in addition to 700 homes. But the volcano's destructive nature is balanced by its ability to create, in this case 1.3 square miles of new land at Pohoiki (aka Isaac Hale Beach Park). This area was spared by the lava—it stopped a mere 230 feet away—and a new black sand beach formed at this oceanfront park and boat harbor. Walk carefully—the black sand is really sharp fragments of volcanic basalt. Swimming here is not advised due to strong currents and a dangerous shorebreak.
Watch Monster Winter Surf at Waimea Bay, O'ahu
BEST TIME: December through February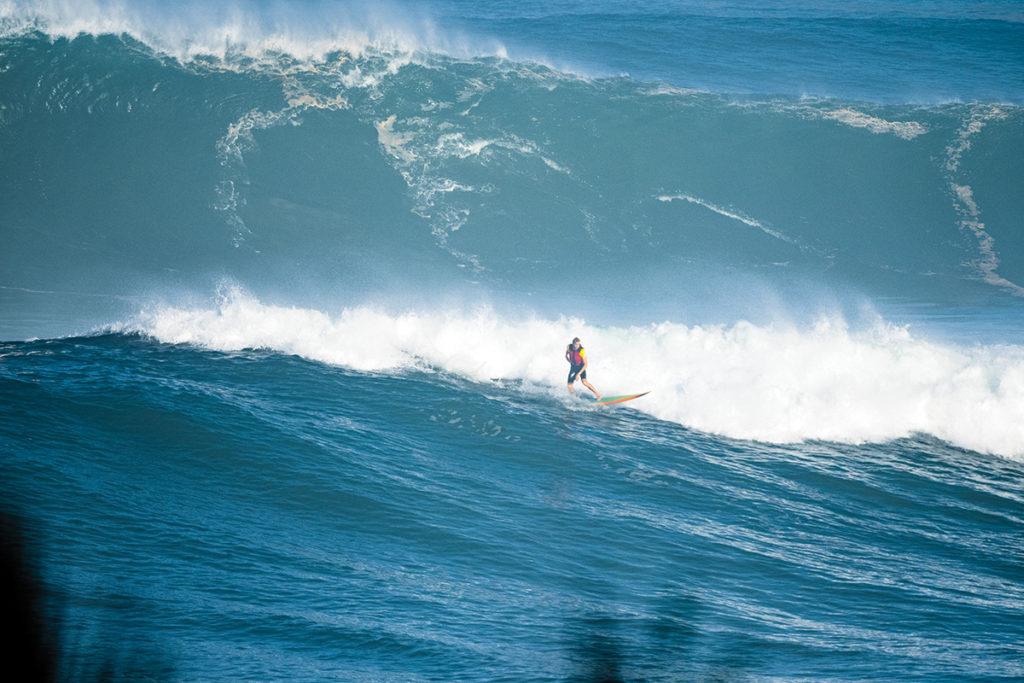 Steeped in history and prestige, Waimea Bay, a 10-minute drive from Hale'iwa, is an aquatic coliseum where big-wave warriors wrestle with nature itself. Sometimes they do it competitively, such as at the prestigious Eddie Aikau Big Wave Invitational, which is only held if waves are at least 30 feet high. But most of the time, they do it for the rush of dropping down a mountain of moving water four stories high. And like any good arena, there are plenty of places for spectators to watch. The bluffs along Kamehameha Highway provide the best views, but you'll have to get there early as those in the know will often camp out there the night before a super-size swell. If you don't mind a crowd, head down to the beach and try to claim your spot in the sand.
Camp Next to Black Sand Wai'ānapanapa Beach, Maui
BEST TIME: May through August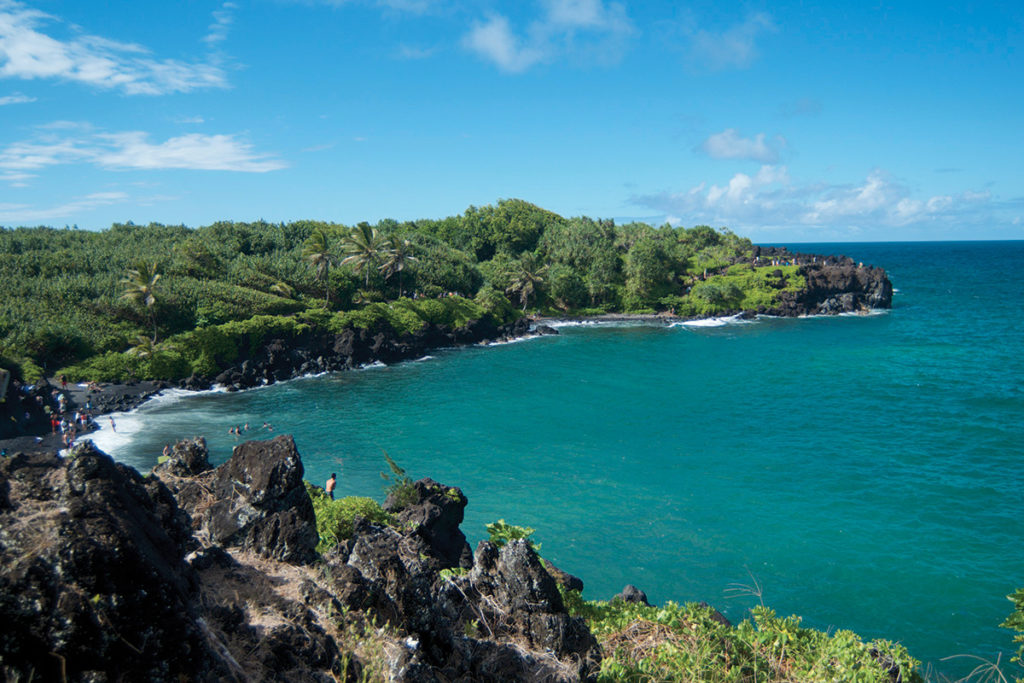 Wai'ānapanapa Beach doesn't have to be just a drive-by attraction on your way to Hāna. In fact, you can spend the night—in a tent, under the stars, at the pubic campground at Wai'ānapanapa State Park. Just imagine waking up to the sound of the ocean and peeking out of your tent to see the sun's first light illuminating the obsidian sands of Wai'ānapanapa Beach, which is just below the designated campgrounds. All you need is a permit ($12 per night for residents, $18 for nonresidents).
Hike to Papakōlea Beach, the Only Green Sand Beach in the U.S., Hawai'i Island
BEST TIME: Year-round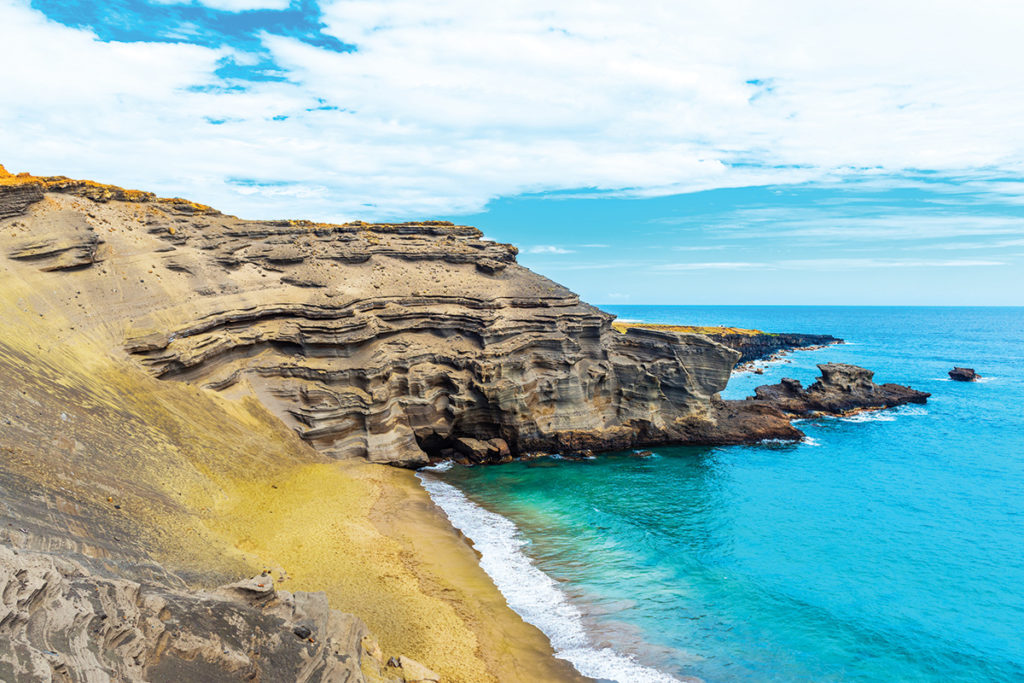 Papakōlea Beach, one of only four green sand beaches in the world and the only one in the U.S., is a two-hour drive south from Kailua-Kona. And that's just to the parking area. It's another 2.5-mile trek to the actual beach, which sits at the mouth of a bay on a tuff ring that formed about 50,000 years ago. (The green sand is actually olivine.) Fair warning: There are unofficial shuttles to the beach—between $10 and $20 per person—and you may be pressured to take one. You don't have to. It's free to walk to the beach; just bring sturdy shoes and water.
Surf in Waikīkī, O'ahu
BEST TIME: Year-round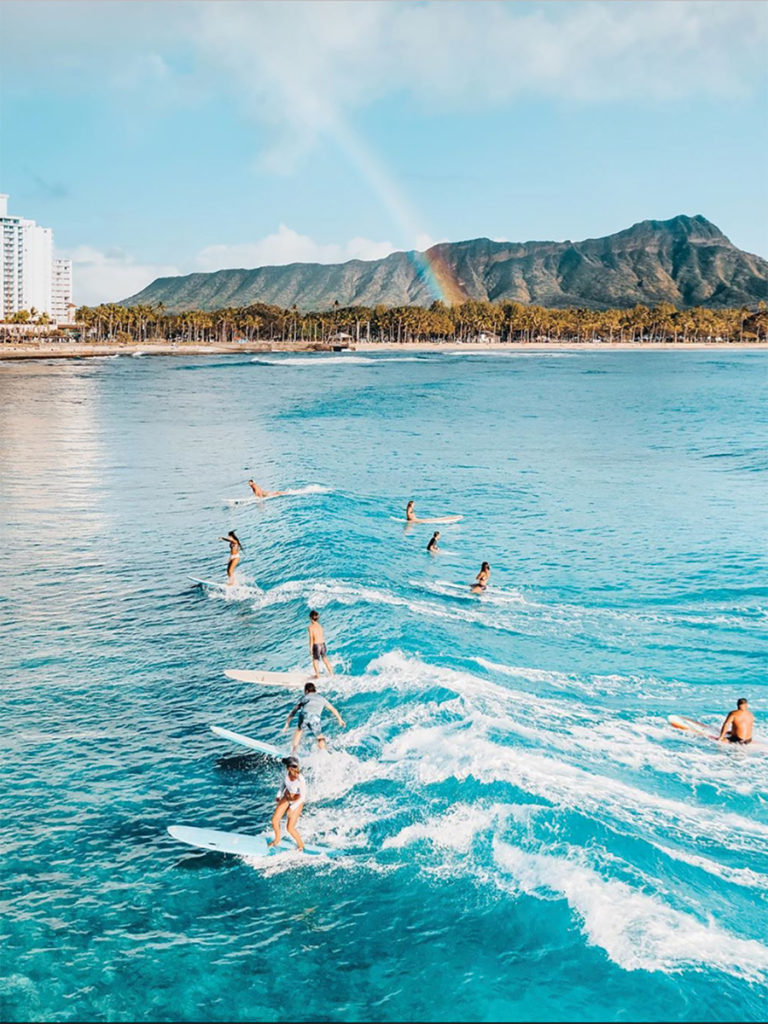 Whether you're a first-timer or a lineup veteran, catching a wave in Waikīkī—where Native Hawaiians, including the legendary Duke Kahanamoku, have surfed for generations—should be on your bucket list. The waves here are friendly and plentiful, even during the lull of winter. (South swells hit Waikīkī in the summer months.) You can rent a board or get a lesson from a concession stand on the beach. Imagine riding a wave all the way to shore with Lē'ahi (aka Diamond Head) as your background. It doesn't get much better than that.
Snorkel at Mākua Beach, Kaua'i
BEST TIME: JUNE THROUGH AUGUST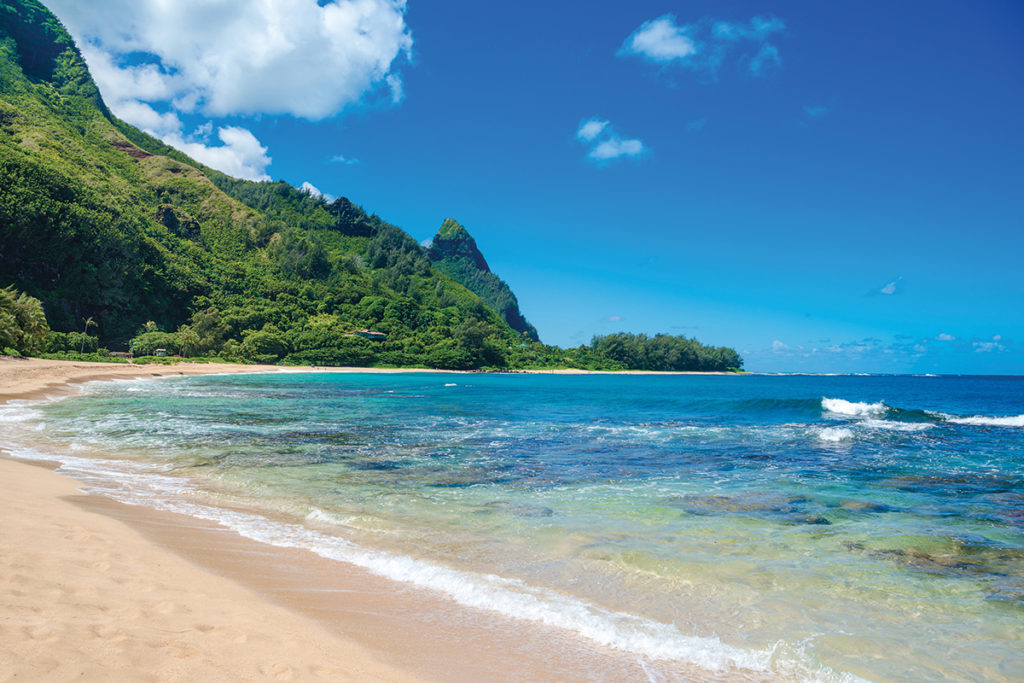 One of the best snorkeling spots in Hawai'i, Kaua'i's Mākua Beach, often referred to as Tunnels Beach due to the bay's numerous underwater lava tubes, boasts crystal-clear waters full of marine life. This snorkeling sanctuary is roughly 9 miles west of Princeville on the island's North Shore. You'll see all sorts of Island sea life, from humuhumunukunukuāpua'a, our state fish, to honu (Hawaiian green sea turtles). What's impressive are the towering coral formations found at the beach's outer reefs. Like many North Shore beaches, enter Mākua's waters only during the summer; in winter, the place is known for large waves and strong rip currents.
Four-wheel Drive to Polihua Beach, Lāna'i
BEST TIME: YEAR-ROUND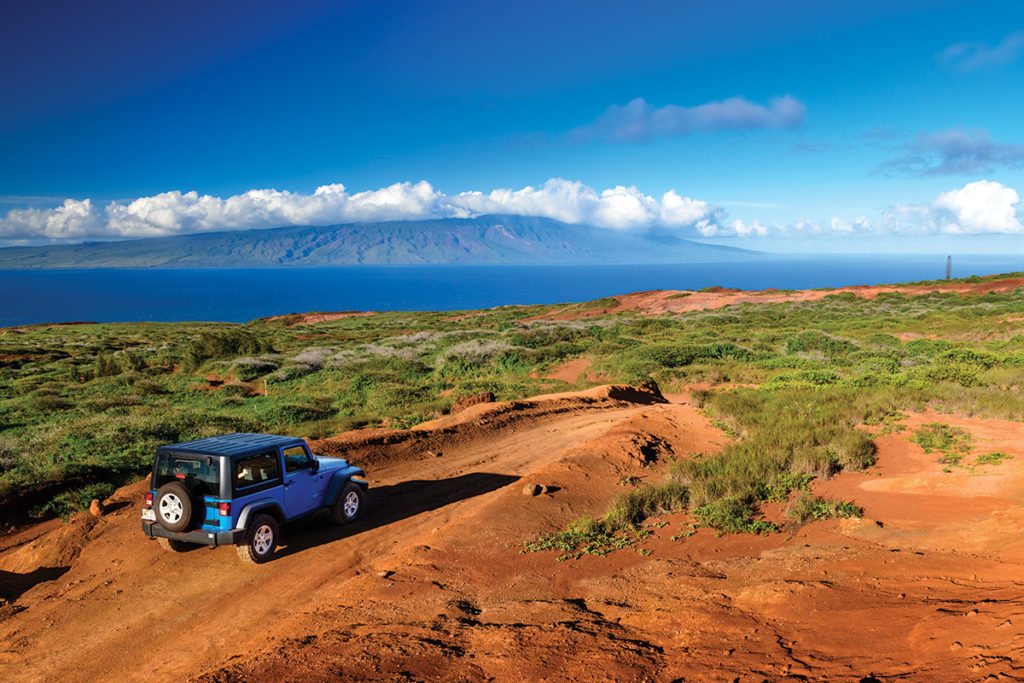 An hour away from Lāna'i City, on the northern tip of the island, 2-mile-long Polihua Beach is one of the more expansive stretches of sand on Lāna'i. And since you need a four-wheel drive to get there, you may just have this beach all to yourself. You can spend the day combing the beach for shells or gazing across the sea at Moloka'i, just 11 miles off the coast. And while the ocean may look all too friendly, swimming at this beach is highly discouraged as the channel between Moloka'i and Lāna'i is known for strong rip currents. So just relax and enjoy the view.
Escape to Pāpōhaku Beach, Moloka'i
BEST TIME: April to September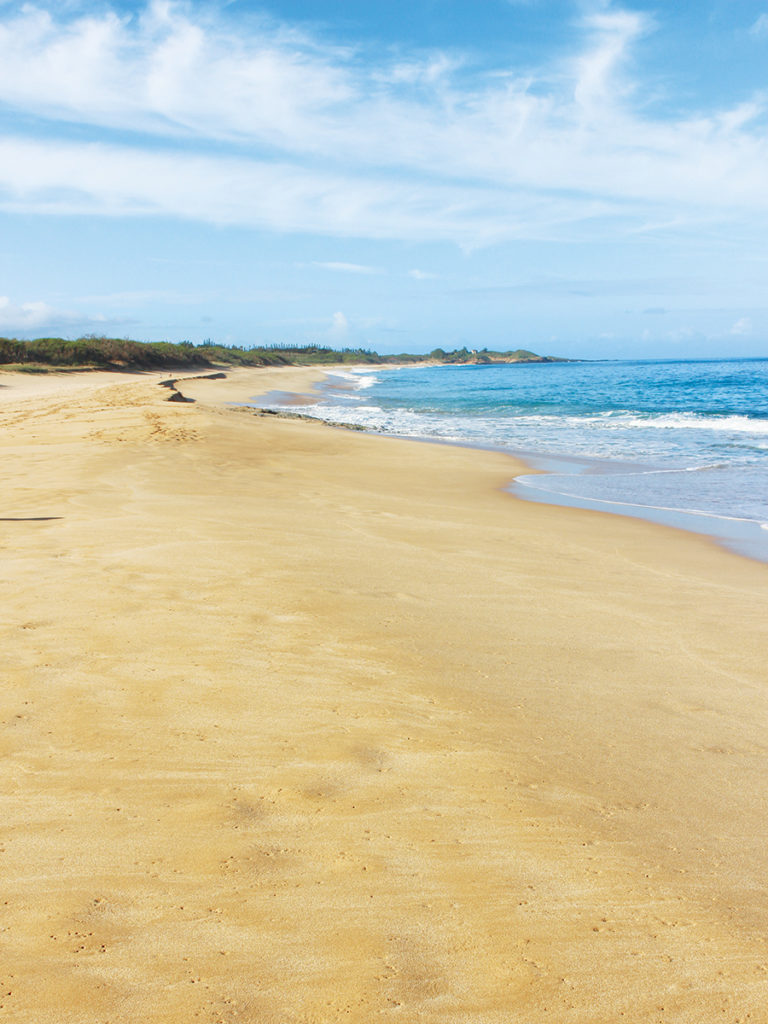 Pāpōhaku Beach on the western end of Moloka'i is every beach lover's dream: It's an uninterrupted 3 miles long and 100 yards wide and is considered one of the longest—and emptiest—white-sand beaches in all of the Hawaiian Islands. Another perk: There are clean restrooms, showers and picnic areas. While it can be treacherous for swimming—especially in the winter months, from October to March—the beach is perfect for long walks or lounging with a good book. When you leave, the only footprints in the sand will likely be yours.
Kayak to Remote Miloli'i Beach, Kaua'i
BEST TIME: JUNE THROUGH AUGUST
It takes all day to kayak to Miloli'i Beach, hidden far along the Nāpali Coast. Once there, though, you'll be about as close as you'll ever be to having your own private stretch of paradise. It's highly recommended that you only attempt this journey during Kaua'i's summer months, when the waves hitting the coast are at their smallest. Once you've arrived, you'll find a campground (camping permits must be reserved in advance) equipped with fresh water, unheated showers, restrooms and picnic tables. You may notice a few aquatic visitors as well, since the beach is a popular place for monk seals and honu to relax and rest.
Helicopter to Nanina Beach, Ni'ihau
BEST TIME: YEAR-ROUND
There's really only one way you can lounge on a beach on Ni'ihau, a 70-square-mile island owned by the Robinson family: booking a tour with the family's Ni'ihau Helicopters ($465 per person). You fly to the Forbidden Island on an Agusta 109A twin-engine helicopter from Port Allen Airport on Kaua'i. The flight includes an aerial tour of the island, which is home to less than 200 Native Hawaiians. You spend a couple of hours at pristine Nanina Beach, a gloriously empty stretch of white sand often occupied by sunning Hawaiian monk seals. You can swim, snorkel, look for rare Ni'ihau shells or just relax. Lunch is included.
Fonte: hawaiimagazine.com