HAWAII: HOW TO HAVE THE PERFECT HAWAI'I VACATION AT HOME (STATI UNITI)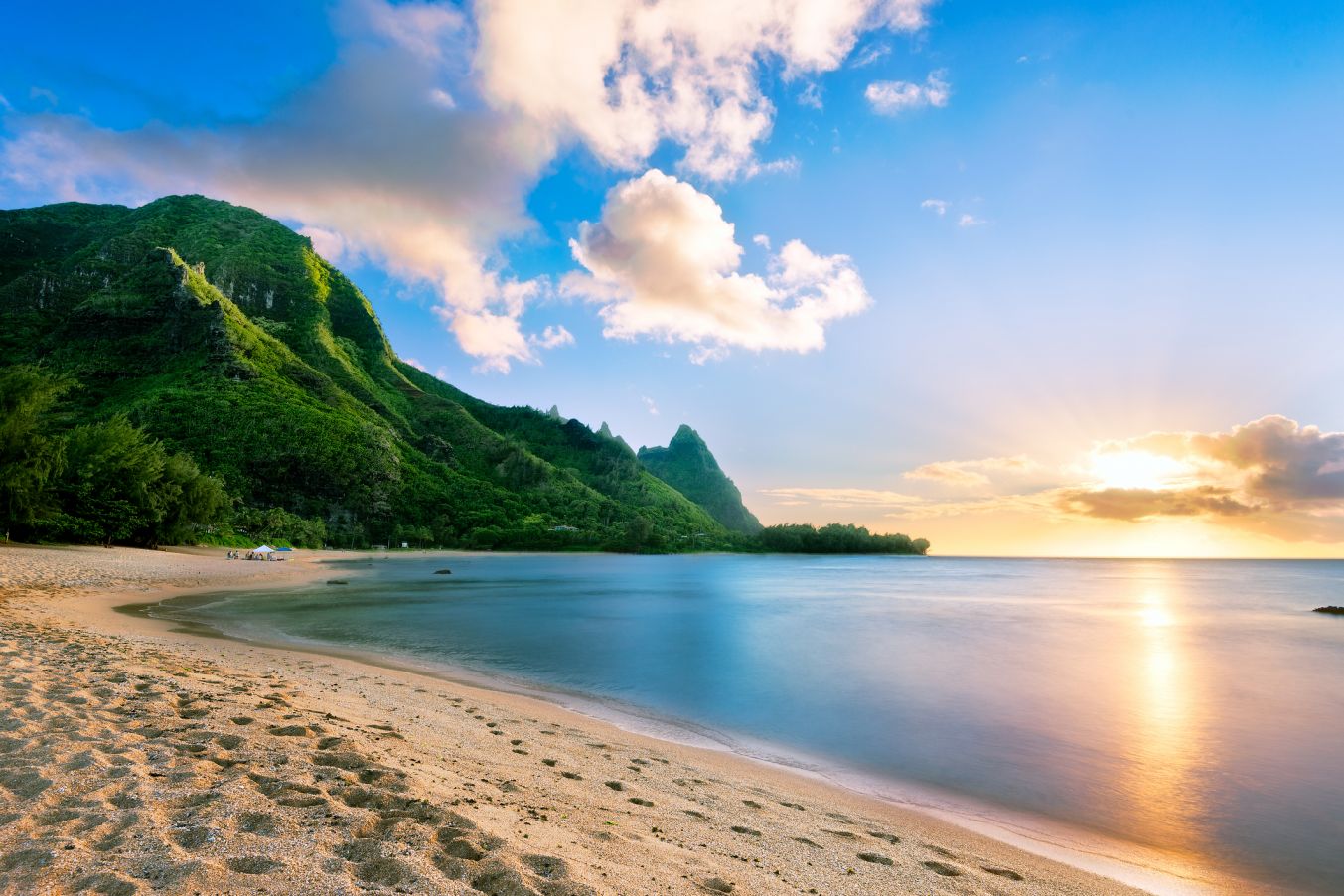 Travelers who can't make it to the Islands just yet will love this hour-by-hour guide on how to have the perfect Hawaiʻi vacation day from the comforts of your own home
Do you actually have to be in Hawaiʻi to enjoy mai tais, Hawaiian music, Island cuisine and culture? Not necessarily. Sure, nothing beats leaving your hotel room, stepping across the street—towel in hand—to the beach and chillaxing Island-style, however with this comprehensive itinerary, you will be able to bring some of that Hawaiʻi magic into your own hale (home).
8 a.m.: Hit the snooze button and sleep in a little
Remember, you're on vacation, or at least pretending to be. That means you can avoid your daily alarms, sleep in a little extra and get started on that rest and relaxation. If you want to make your morning a little more tropical, you can always play ambient wave sounds as background noise, to really make it seem like you're waking up in a place—maybe the Hilton Waikīkī Beach or The Westin Hāpuna Beach Resort—with a shoreline not far away.
9 a.m.: Embrace the starch and have a hearty Hawaiʻi-style breakfast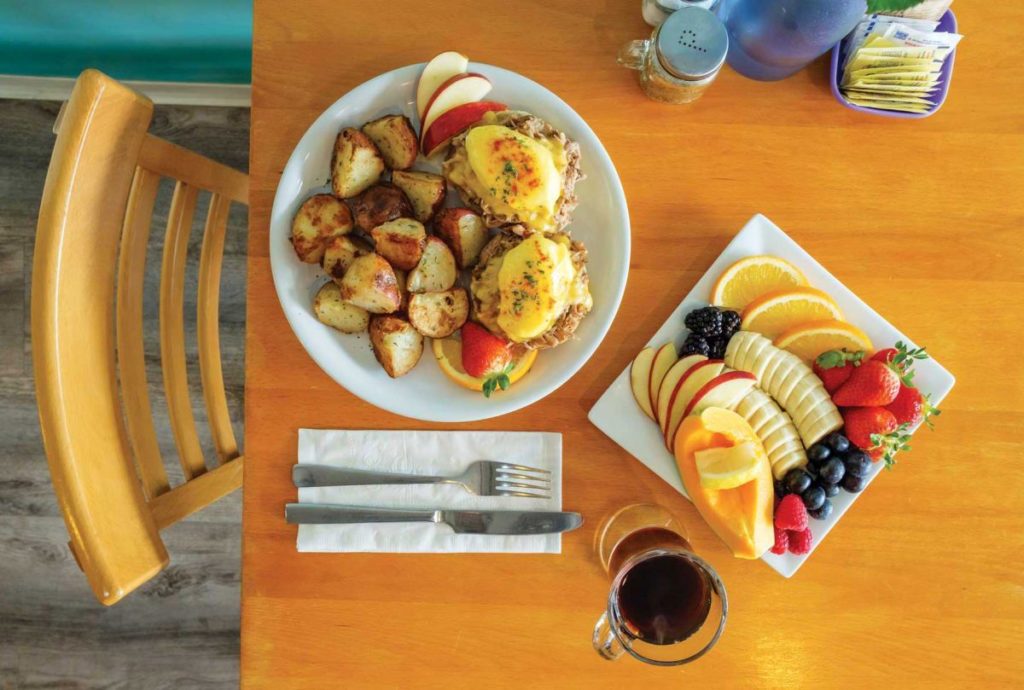 Making yourself the kind of morning meal you might wake up to in the Islands can be as easy or as difficult as you want it to be. Don't want to make a big fuss in the kitchen? Throw some Portuguese sausages (sliced) on the stove, scramble a few eggs, scoop a few heaping portions of white rice—don't be shy, locals love their rice—onto your plate and voila! you've got yourself a local-style breakfast. Just make sure you have soy sauce, for the rice, and ketchup, for the eggs, at the ready. Want to add a little extra? If you have any tropical fruit at home—mango, papaya, guava, pineapple or even banana—slice that up as a fruit platter. Coffee sourced from the Islands' local growers, such as Waialua Estate, Koa Coffee Plantation and Kauaʻi Coffee Co., will round out your brekkie and get you ready for your at-home Hawaiʻi experience.
10 a.m.: Read the Island news or your favorite piece of Hawaiʻi literature
Round out your morning by finishing up whatever you have left in your coffee cup—or maybe going back for another—and acclimating yourself to the local news and happenings of Hawaiʻi. The Honolulu Star-Advertiser and Hawaii News Now are the Islands leading online sources for news, while smaller publications such as The Garden Island and The Maui News provide alternatives if you're looking for more Island-specific stories. To get you further into the vacationing mindset, it's never a bad time to check out our own website, or crack open that Hawaiʻi-inspired book you bought, whether it's Kaui Hart Hemmings' "The Descendants" or Maui-based writer Toby Neal's memoir, "Freckled: Growing Up Wild in Hawaiʻi."
Noon: It's time for some Hawaiian tunes
From the heavenly voice of Israel Kaʻanoʻi Kamakawiwoʻole, also known as Bruddah Iz, to iconic Don Ho tunes like "Tiny Bubbles" and "Pearly Shells," there are plenty of songs from Hawaiʻi artists to choose from. If you're a fan of the 'ukulele, Jake Shimabukuro released a new album, "Trio," this year, while those wanting to remember William Kahaiali'i—or Willie K—who passed earlier this year, may want to listen to his exceptional album, "The Uncle In Me, Volume 1."
1 p.m.: Cook along with local chefs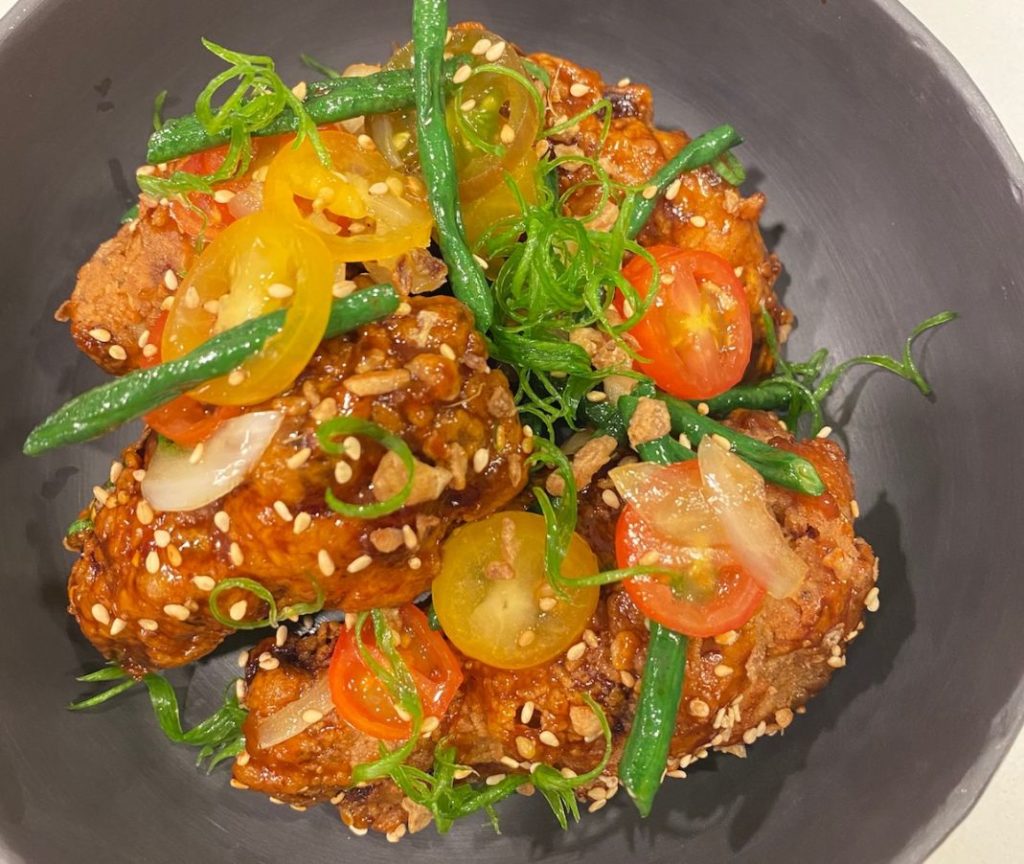 Want to make yourself a truly ʻono (delicious) Hawaiʻi-style lunch? Head over to one of our Hawaiʻi in the Kitchen videos, HAWAIʻI Magazine's newest cooking feature where you can learn how to make locally inspired plates. Whether you're looking for poke with ginger scallion sauce or Korean-style garlic fried chicken, local chefs like Jeremy Shigekane, co-owner of M by Chef Mavro, and Colin Hazama, executive chef at The Royal Hawaiian, a Luxury Collection Resort in Waikīkī, will be there to guide you each step of the way.
2:30 p.m.: Watch the surf in real time using live cameras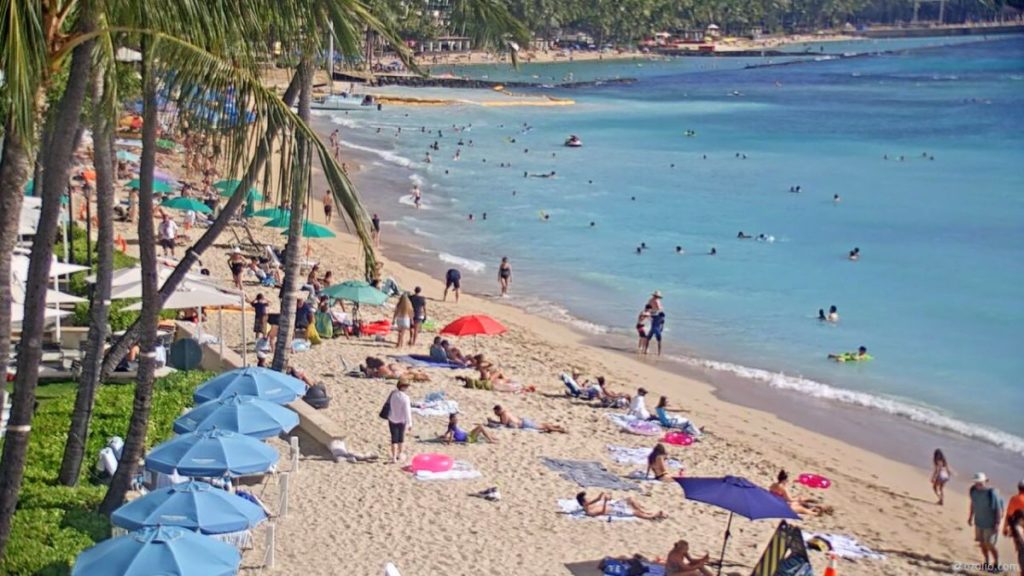 The sound of the ocean is like no other. Seeing and hearing those waves crashing onto our golden shores is probably one of the primary reasons people come to the Islands. And fortunately, you can hear those sweet sounds from your computer or phone via live cameras, some of which have been positioned at visitor-favorite spots like Waikīkī Beach, Lahaina Harbor and Hanalei Bay.
3 p.m.: Sit back, relax and watch your favorite movie filmed in the Islands
It might actually be hard to decide on just one movie to watch that was filmed in Hawaiʻi, since there really are so many. "Blue Hawaiʻi," "From Here to Eternity" and "South Pacific" are classics for a reason—and may bring on a warming sense of nostalgia—while more modern movies like "The Descendants," "50 First Dates" and "Jurassic World" are also great choices.
5 p.m.: It's time to bust out the mai tais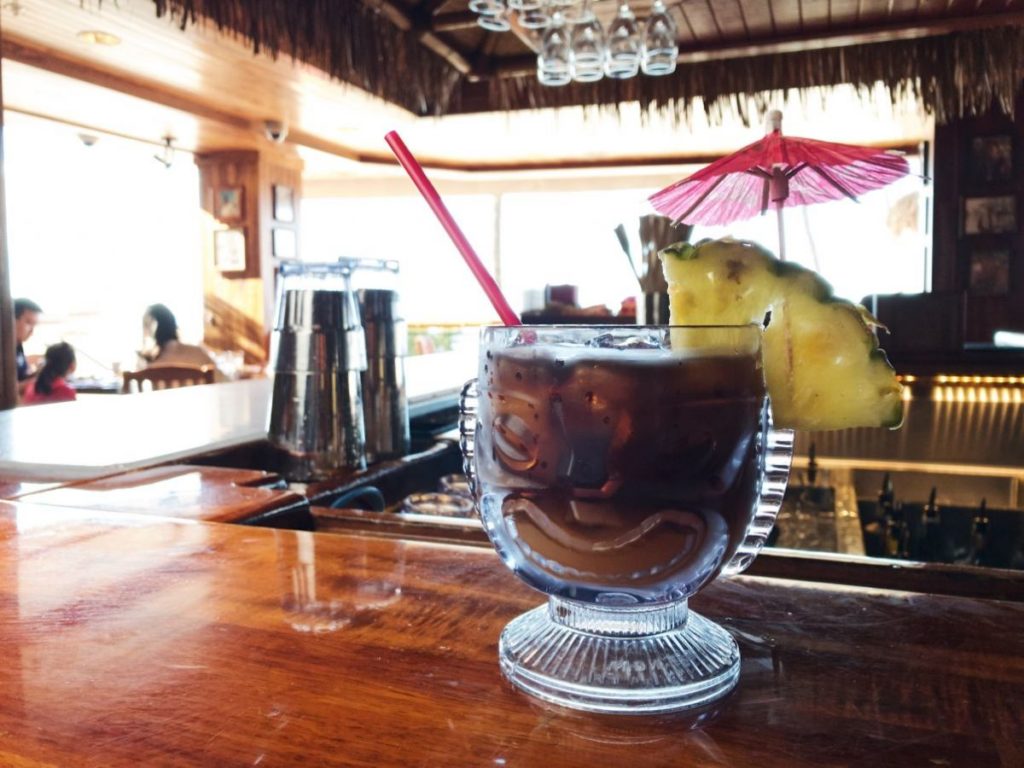 It's mai tai time baby! How else would you celebrate the end of a very successful Hawaiʻi-inspired day? You can always go off your own recipe, if you have one, but may we suggest making the Duke's Waikīkī signature mai tai? If you don't want the day to end just yet, we don't blame you—stretch your vacay-day out just a little longer by following mixologist Ashley Hupp's (@theparadise.bartender) instructions on how to make what she calls the "Island Quarintini."
Fonte: hawaiimagazine.com – BY KEVIN ALLEN