HAWAII INTRODUCES QUARANTINE ALTERNATIVE FOR VISITORS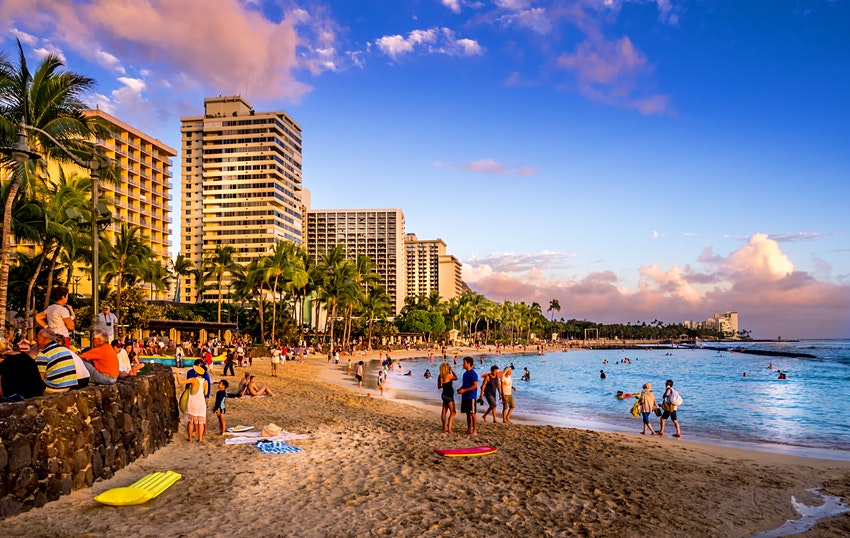 Under new guidelines published this week, Hawaii is presenting incoming visitors with a pre-travel testing option as an alternative to the 14-day quarantine rule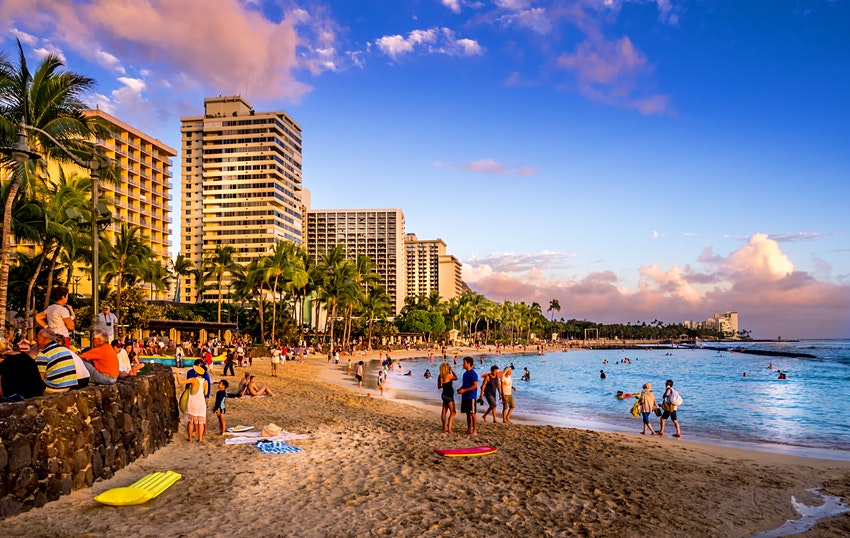 Travelers can soon bypass quarantine if they provide a negative test result taken from an FDA-approved nasal swab COVID-19 test. Visitors must take the test no more than 72 hours before arriving at the islands and must cover the cost of testing themselves. The pre-travel test option was originally scheduled to be introduced in August but a surge in cases led to multiple delays. Now officials say they're on track to getting the program up and running by October 15.
In addition, incoming travelers must also must have their temperatures checked upon arrival and complete the "Safe Travels" application before they board their flight. The forms can be accessed via a new app, which collects health and contact information from visitors to assist with COVID-19 screening throughout the islands.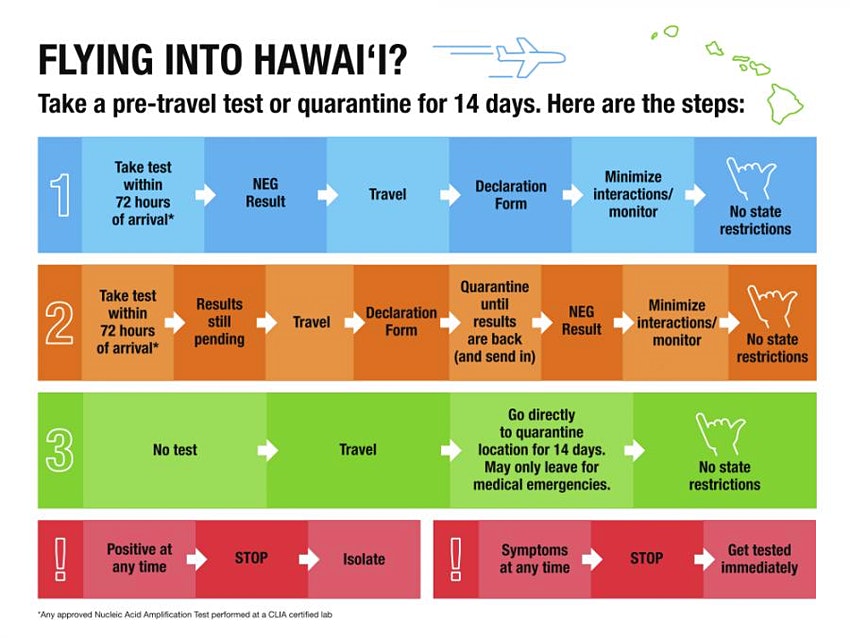 "I am pleased to launch this digital app, which will allow our travelers to provide their required health and travel information before they arrive at the airport," Governor David Ige said in a statement. "It will also help us keep in contact with those who are required to be in quarantine. This is an important step in preparing to reopen our economy."
Earlier this month, the island of Kauaʻi became the first to be given the green light for a 'Resort Bubble' program, which allows quarantined guests to venture outside and around their accommodations but ensuring they don't leave the property. Visitors' locations will be tracked on an electronic monitoring bracelet to be sure that they remain within the confines of the resort.
As tourism is expected to gradually resume again, Governor Ige said, "now is the time to work together to ensure that our local businesses can safely re-open to incoming travelers."
Source: lonelyplanet.com