THE 20 BEST CARIBBEAN ISLANDS TO TRAVEL TO IN 2020 (CARAIBI)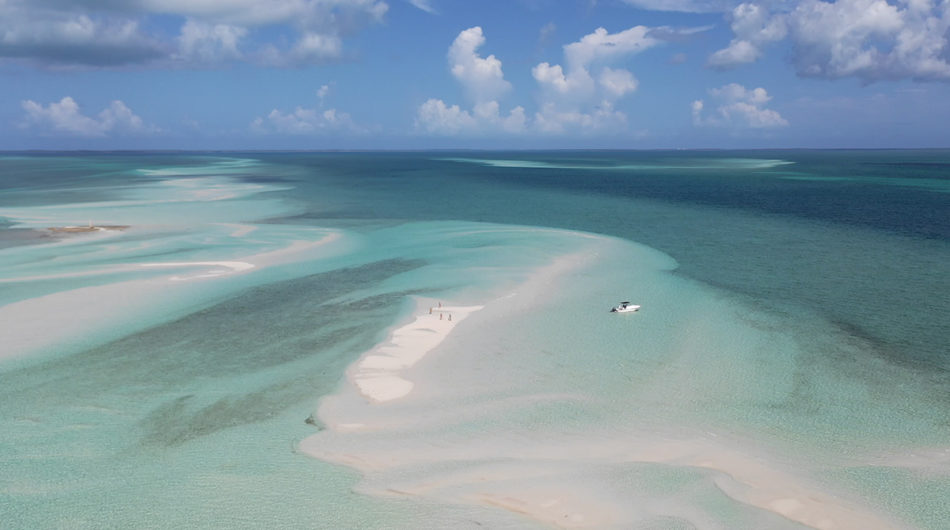 The islands of the Caribbean are in the middle of a new age, as dynamism, optimism and investment sweep across destinations as diverse as they are beautiful.
And that means the world of places to visit in the Caribbean keeps getting more and more interesting.
Whether you're looking for burgeoning cultural hotpots, centers of culinary excellence, nascent luxury capitals or far-off tropical paradises, traveling to the Caribbean has never been a richer experience.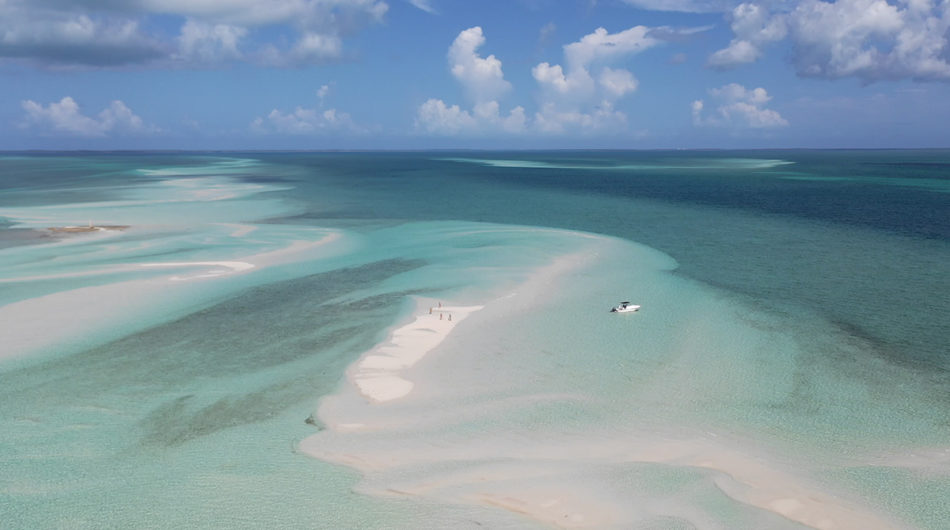 Because the definition of a Caribbean vacation is as layered as it has ever been — while the Caribbean's beautiful natural environment continues to be its primary siren song (not a surprise when you have the world's most gorgeous beaches), travelers continue to explore the Caribbean new ways: traveling for art, for music, for community; across cities and farms and towns and distilleries and staying in new kinds of accommodations.
Our 2020 edition of the best Caribbean islands to visit takes you across this wonderful corner of the world, from tiny beach towns to chic, sophisticated urban destinations.
In other words, it's time to start planning your next Caribbean vacation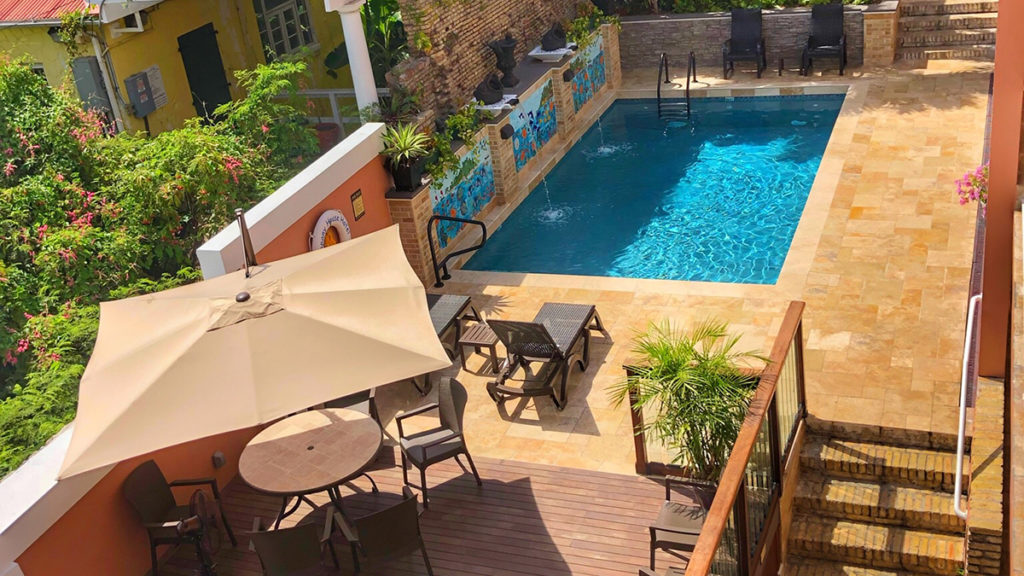 St Croix, US Virgin Islands There's a palpable new energy in US Virgin Islands tourism, and the island of St Croix is at the center of it. In just a few short years St Croix has become one of the most fascinating islands to visit in the Caribbean, with as impressive a culinary scene as you can find in the Caribbean to a pair of charming, walkable cities (Frederiksted and Christiansted) to a growing number of terrific boutique hotels, like The Fred and historic spots like the Company House. It all adds up to a truly exciting Caribbean destination, one that marries culture, personality and authenticity, and our favorite for 2020.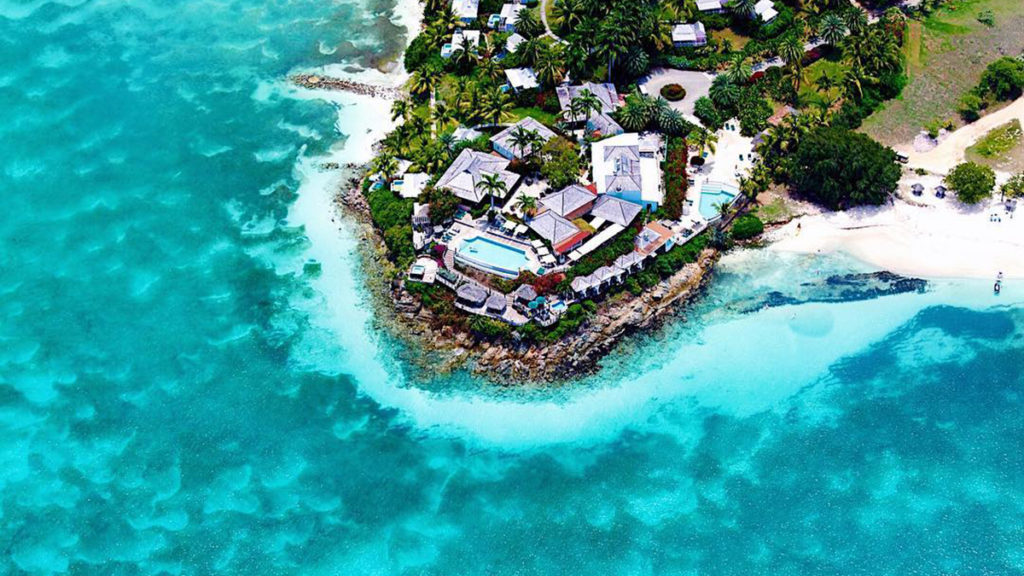 Antigua It's hard to think of an island that continues to generate quite as much buzz as Antigua, from its enviable pipeline of new hotels from brands like Rosewood and Waldorf Astoria to a sparkling new airport to what remains the Caribbean's greatest collection of all-inclusives, from the hot new Hammock Cove to signatures like Curtain Bluff and Galley Bay.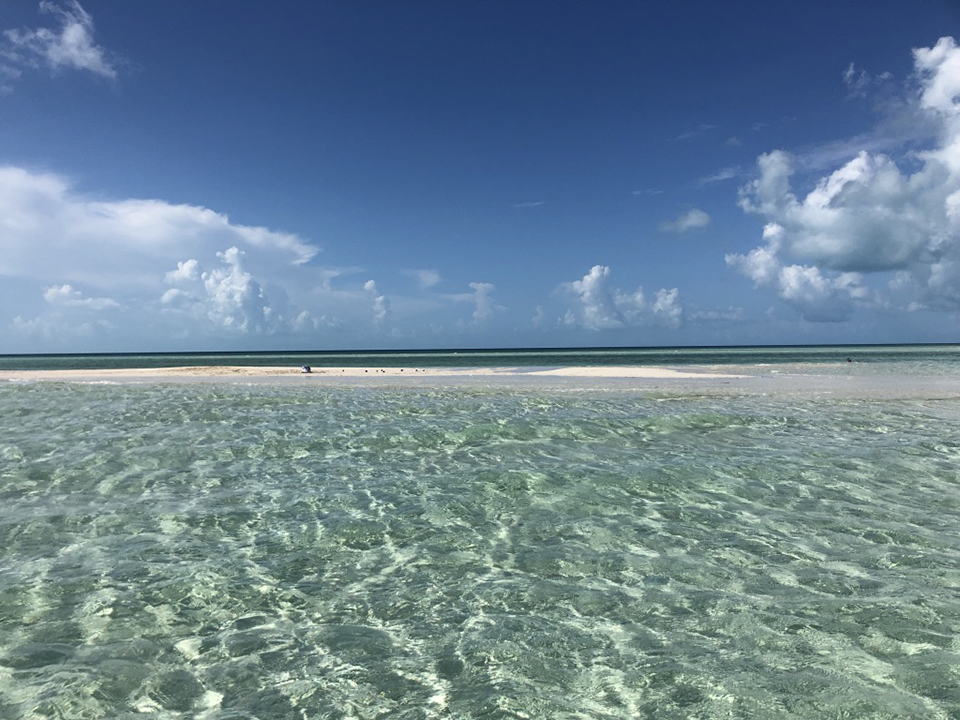 Eleuthera, The Bahamas With 700 islands and cays, it's hard to choose one destination in The Bahamas, which has made an admirable recovery from last year's storms — a year when it was already one of the fastest-growing destinations in the Caribbean. And Eleuthera, long something of a well-kept secret, continues to shine, whether you take the five-minute ferry to the endlessly charming Harbour Island or take your pick of wonderful places to stay across the long, thin stretch of landscapes, like the luxe Cove, Eleuthera and one of the region's greatest fishing destinations, Cape Eleuthera.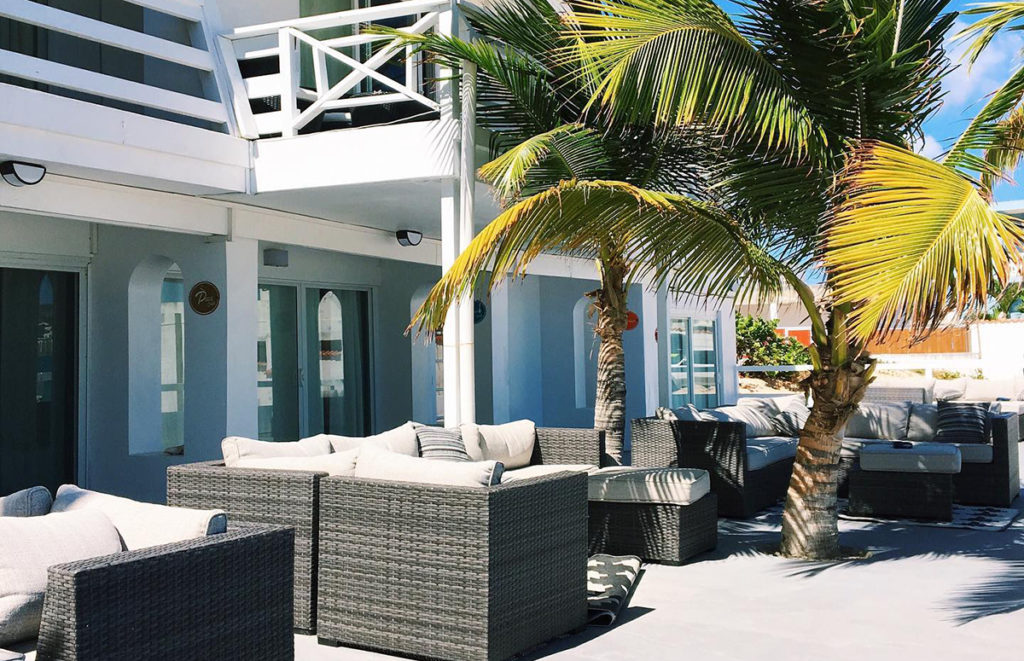 St Maarten Another buzzing destination, St Maarten is in the midst of a tourism renaissance. Long one of the most beloved islands by Caribbean aficionados, this Dutch Caribbean hotspot has a thriving local food scene, a diverse hotel product (yes, both Sonesta resorts are back and better than ever, too) and the fun-loving, beach-filled personality that first brought travelers in the first place.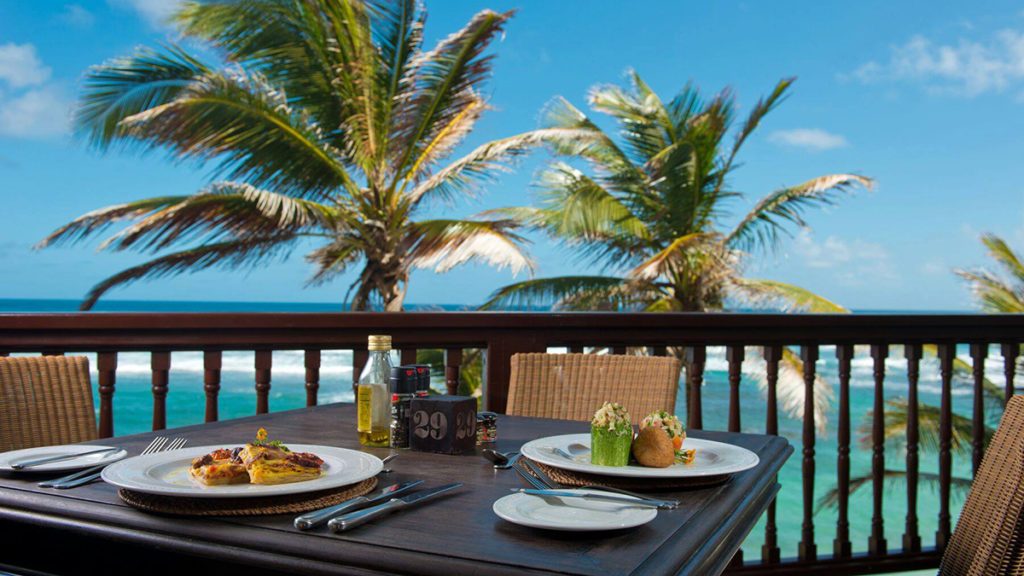 Barbados Few Caribbean islands manage to marry authenticity and luxury in such an outstanding way. Barbados is a place that reveals new layers the more you journey here. It's a destination of many personalities: the raw, cool, surf-spot Bathsheba; the elegance of the Platinum Coast; the bustling energy of the South Coast and the green cane fields of the gentle north. Whether you're at Port Ferdinand, the Atlantis (above) or an all-inclusive like Sea Breeze Beach House, you'll instantly fall in love with Barbados.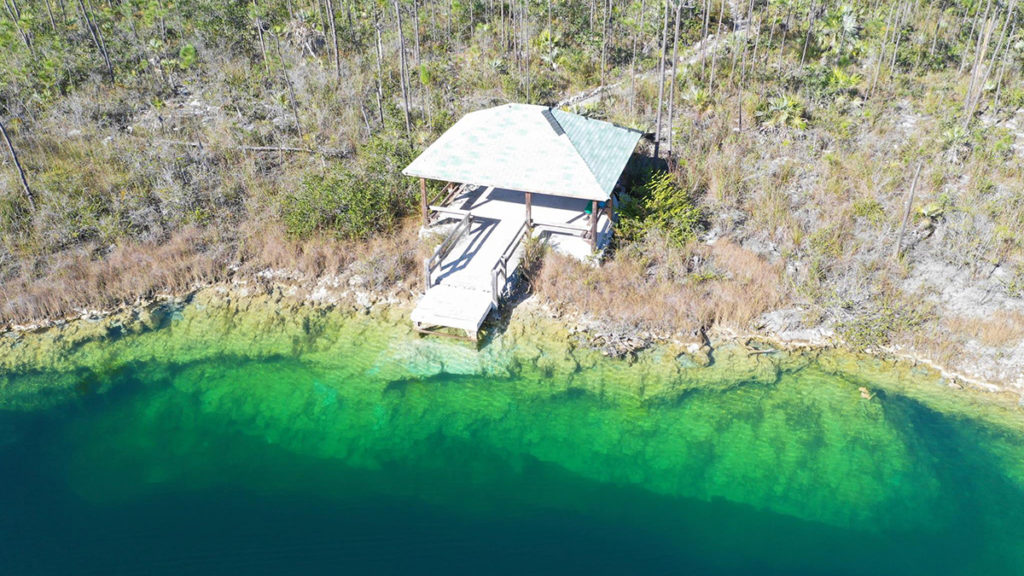 Andros The most mysterious and exotic island in The Bahamas, Andros is adventure country. Whether you're bonefishing, diving or navigating the blue holes and the creeks and the island's rugged landscape, it's one of the region's great undiscovered destinations. That doesn't mean its without superb hotels, however — Andros (the largest island in The Bahamas) has a hotel stock to boast about, including Caribbean classics like Small Hope Bay Lodge and romantic getaways like Tiamo and Kamalame Cay.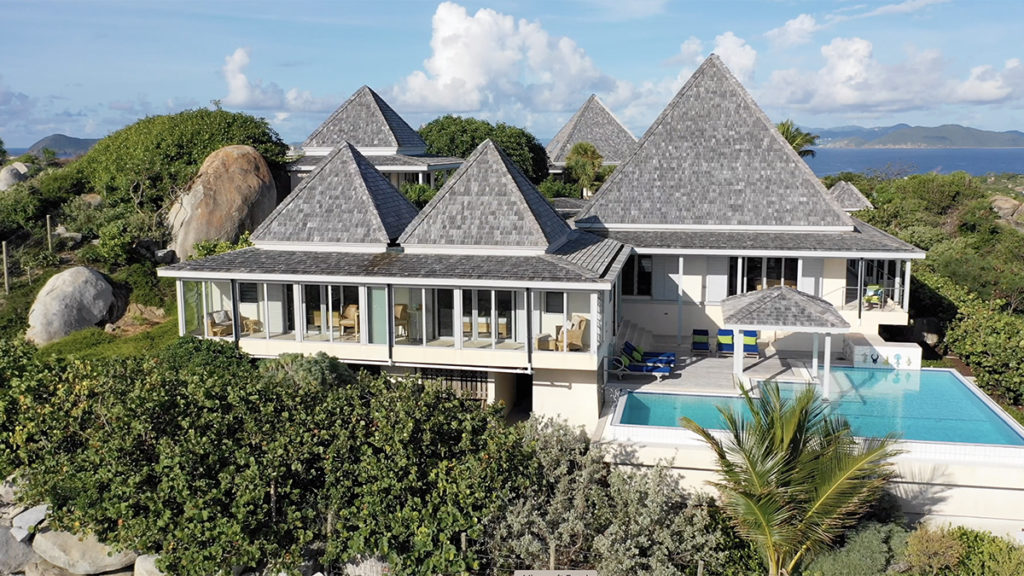 Virgin Gorda, British Virgin Islands It's no secret that the BVI is the Caribbean's leading sailing destination, and there's a good reason for that. But you can have a marvelous vacation in the BVI and never get on a boat — especially in places like Virgin Gorda, where a delightful street food scene is joined by world-class eateries like CocoMaya, where lovable boutique hotels like Mango Bay and the new-look Fischers Cove are accompanied by stunning luxury villas.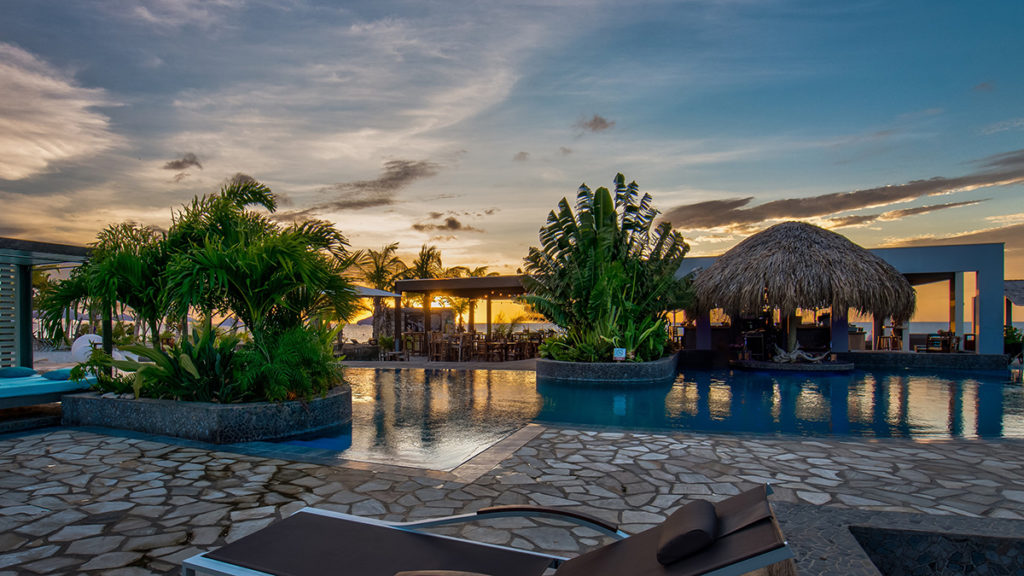 Bonaire For years, Bonaire was the Caribbean's greatest dive destination. Now, it's something more – far more. There are food trucks and gourmet destinations; hip new hotels (see: Delfins) and tiny boutiques (We love the Bonairian) and classic luxury resorts (Harbour Vilage). And there's that sought-after, pervasive feeling that you just feel happy when you're there. (And with a wave of new flights from carriers like American, it's never been easier to get there, either).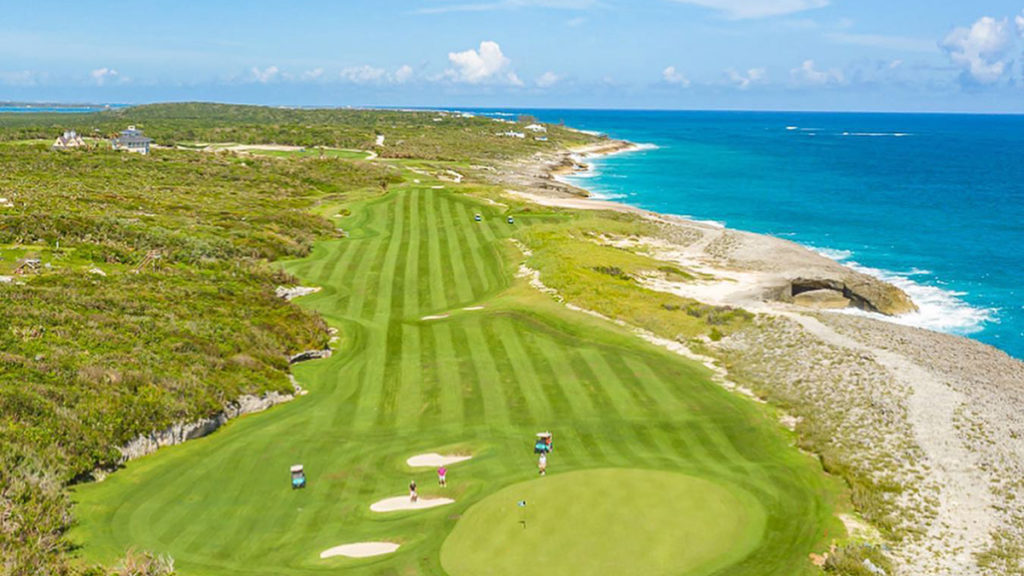 South Abaco, The Bahamas Yes, that Abaco. As Abaco and Grand Bahama continue to work on their recovery from last year's storms, South Abaco, set at the southern portion of Great Abaco, has quietly made a comeback, led by one of the Caribbean's greatest golf resorts: the luxe Abaco Club at Winding Bay, and still make stops at signatures like Pete's Pub and even make a journey to the exotic, 20,000-acre Abaco National Park. Come here, stay for a week and know that your trip won't just be terrific — it will be making a big difference for the people who live here.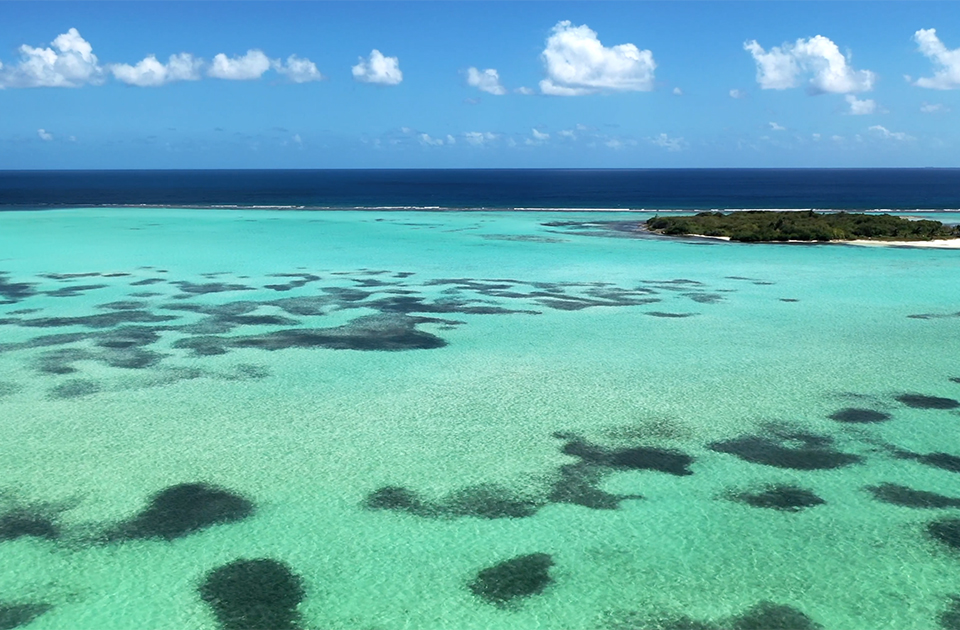 Little Cayman, Cayman Islands It's half-an-hour away form Grand Cayman but a universe away from the rest of the Caribbean. This tiny gem isn't the Caribbean as it once was: it's the Caribbean as you always imagined it would be, the true castaway fantasy. There are less than 200 people here on most days, and that tiny-island personality (along with two terrific hotels, the Southern Cross Club and the Little Cayman Beach Resort, make for an unforgettable trip.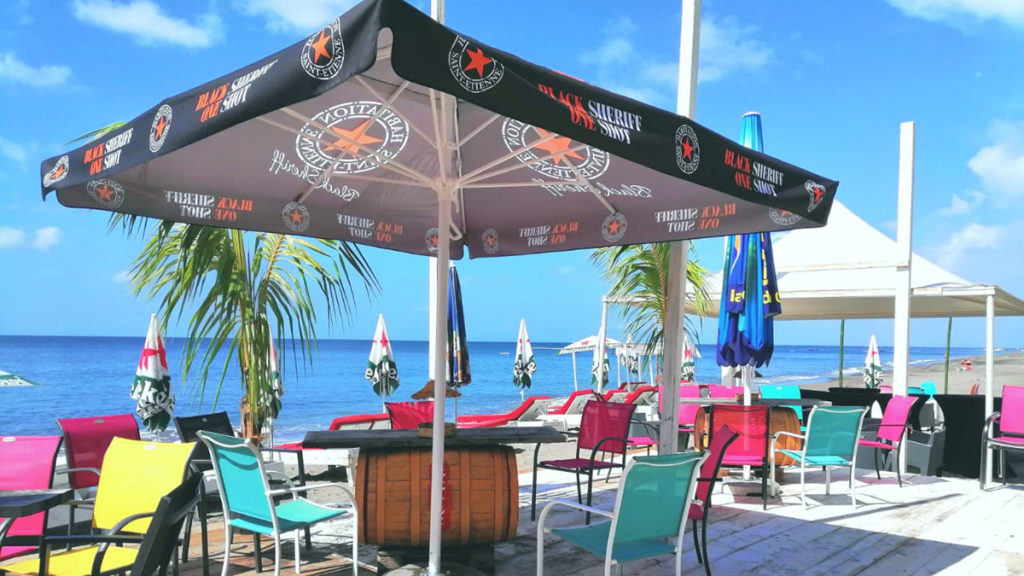 Le Carbet, Martinique Martnique's sizzling beach destination is the essence of French Caribbean cool. Whether you're sampling rums at the Neisson distillery, lounging and eating magret de canard at Le Petibonum or shopping for fresh fish in the heart of downtown, Le Carbet is one of the true gems of the French West Indies — the sort of place you want to make sure you get to before everyone else discovers it.
Northern Dominica There's a new luxury epicenter in the Caribbean: northern Dominica. Thanks to the debut of the new Cabrits Resort and Spa Kempinski Dominica and the reinvigorated (and expanding) Secret Bay, the area near Portsmouth has become a haven for luxury travelers in search of something new, something beautiful and something unforgettable.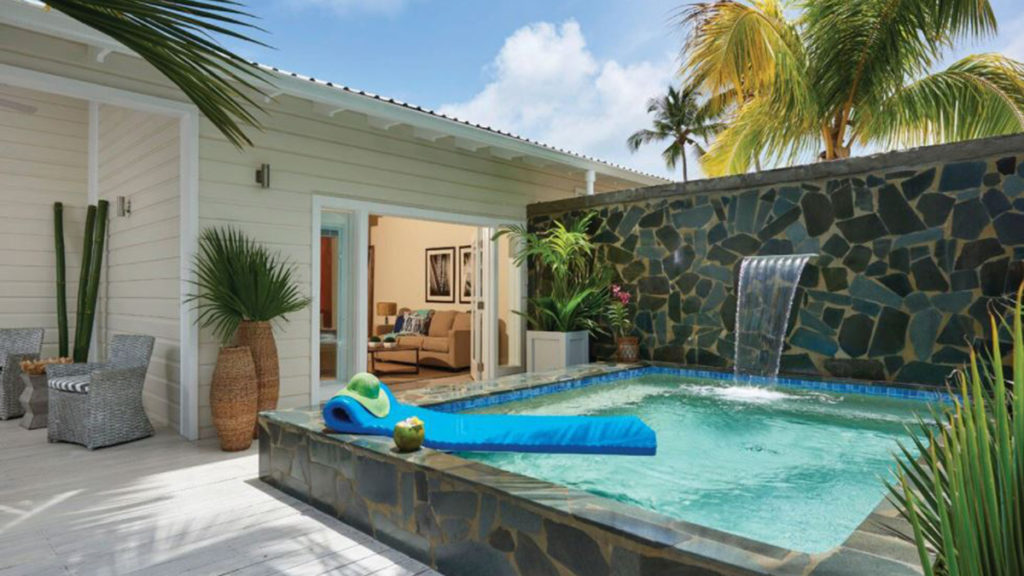 Vieux Fort, Saint Lucia Saint Lucia is in the midst of an island-wide tourism surge, but it's the south where some particularly exciting things are happening: the new Serenity at Coconut Bay adults-only resort, which has quickly become one of the most sought-after stays (and honeymoon spots) in the Eastern Caribbean, and Saint Lucia's significant new horse racing destination, the Royal Saint Lucia Turf Club, part of a dramatic new tourism project that will change the face of southern Saint Lucia.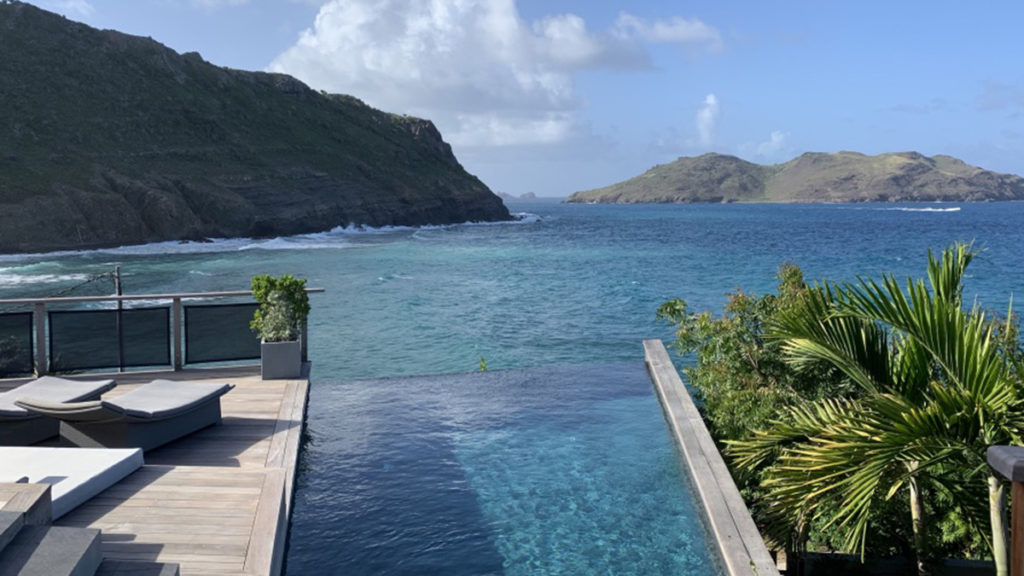 St Barth Looking for the perfect luxury vacation in the Caribbean? Book a flight to San Juan, take a Tradewind flight to St Barth, stay in a villa with WIMCO or St Barth Properties and thank us later. St Barth is just about heaven in the Caribbean, plain and simple.
St Kitts' Southeast Peninsula The Park Hyatt St Kitts is a destination in and of itself, a new kind of luxury resort for the region. But its home, the luxe Christophe Harbour development on St Kitts' lush Southeast Peninsula is a destination, too, from its splendid marina to the SALT Plage beach bar to the nearby Cockleshell Bay which has become a Mecca for Caribbean beach lovers.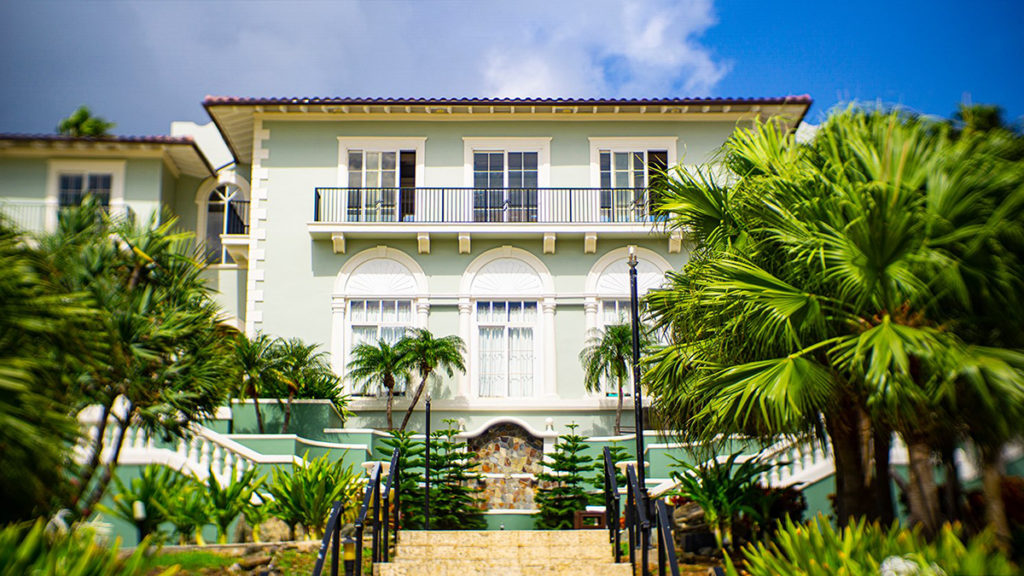 St Thomas, US Virgin Islands It's a rather big year for the island of St Thomas, with the return of the Marriott Frenchman's Reef to the launch of the highly-anticipated Noni Beach, which will be part of Marriott's Autograph Collection, adding to an increasingly diverse hotel offering ranging from the wonderful Bolongo Bay Beach Resort to the newly-reimagined Ritz-Carlton.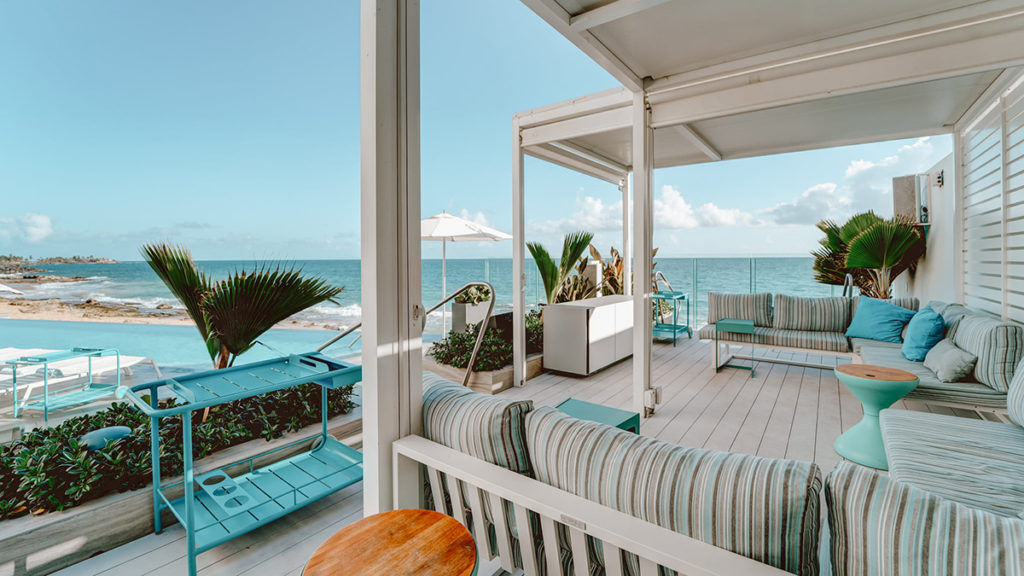 Condado, San Juan, Puerto Rico While San Juan is one of the Caribbean's best urban destinations, the Condado district is, plainly, one of the coolest destinations in the Caribbean. From luxury shopping to world-class eateries, it's a walkable, vibrant neighborhood with an out-of-this-world collection of places to stay, most notably the ultra-chic new OLV: Fifty Five.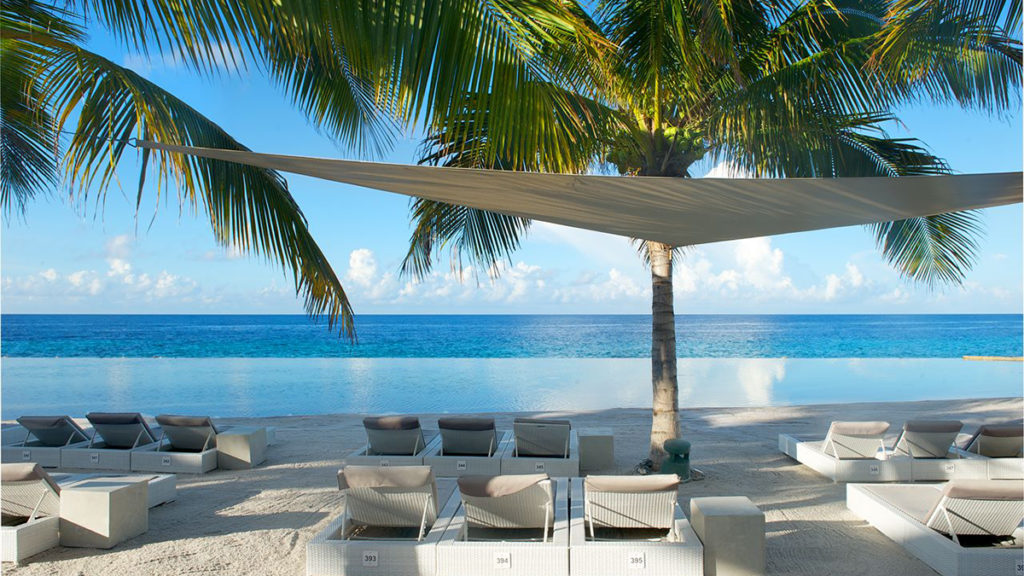 Curacao While its colorful, historic downtown is instantly recognizable, many still don't realize that Curacao is one of the Caribbean's sexiest, most cosmopolitan destinations. It's a pervasive kind of cool, one that extends from sandy hotspots like Jan Thiel Beach and Mambo Beach to what just may be our favorite luxury hotel in the Caribbean, the Baoase Luxury Resort.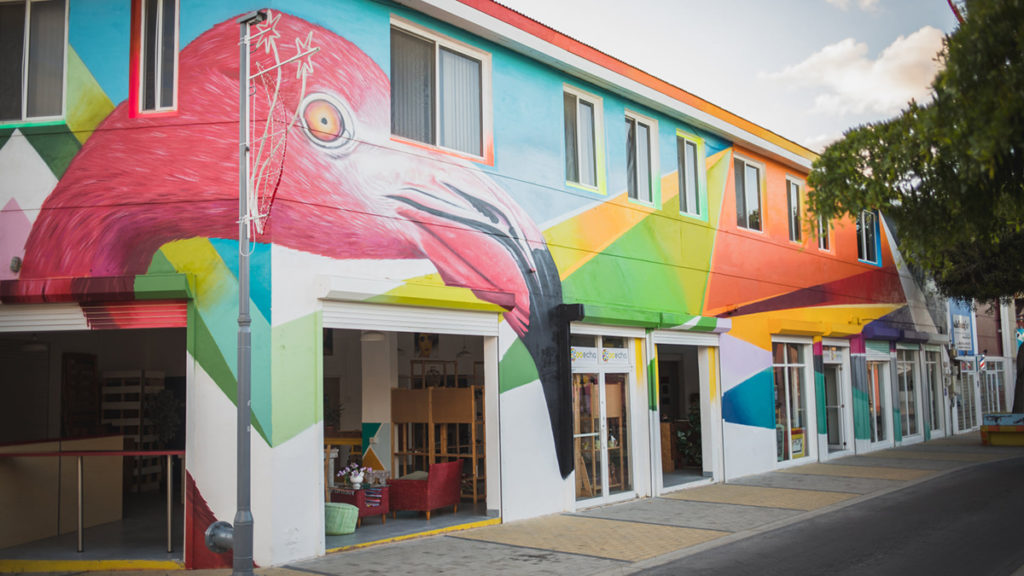 San Nicolas, Aruba Aruba's cultural capital is a funky fusion of historic and irreverent, with a burgeoning street art scene, a growing community of millennials and an eclectic mix of accommodations (Airbnb is a great bet here). It's a way to see an authentic, very different side of Aruba than what you may be used to — but you'll be rewarded with a fascinating vacation.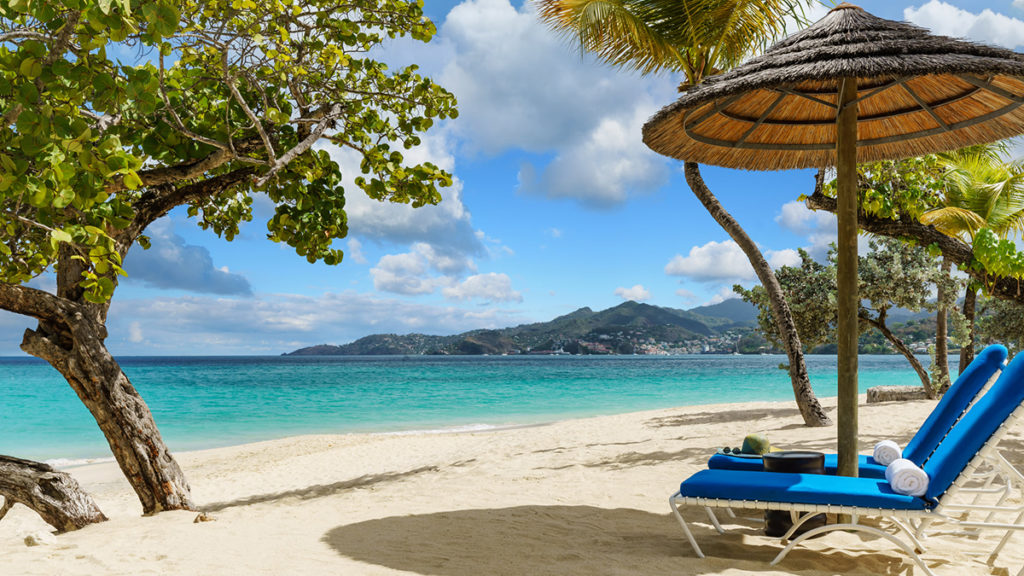 Grenada It's the best beach destination you haven't been to yet. Grenada has quietly become a favored destination for in-the-know travelers, buoyed by a pair of standout features: spectacular beaches, such as the signature Grand Anse and lesser-known stretches of sand like BBC and Pink Gin; and terrific resorts: the excellent Sandals Grenada, the legendary Spice Island Beach Resort and the upstart luxe retreat Silversands, among others.
Fonte: caribjournal.com